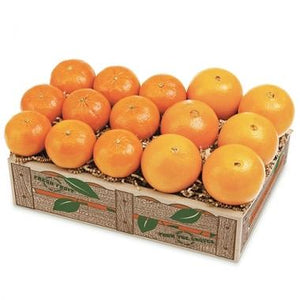 Mandarins & Navels (Shipping Included)
Regular price $60.98 Sale
First Shipment scheduled for middle of November.
***ESTIMATED DELIVERY IS 2 WEEKS AFTER ORDER DATE****
We listened! Finally, you can send your loved ones sweet and juicy Navel Oranges with Tangy, easy-to-peel Mandarins. As always 100% guaranteed satisfaction. Available mid-November to mid-April.
UNCONDITIONAL GUARANTEE 
 Our business reputation depends on SERVICE and QUALITY. Delivery is guaranteed on all shipments when the addresses are COMPLETE and CORRECT and the addressee is available to receive the package. Remember, we must have a complete mailing address.