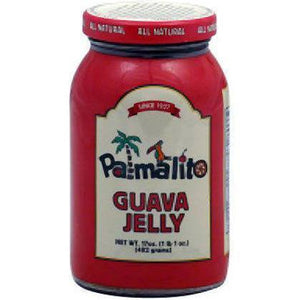 Palmalito Guava Jelly - 6 pack
Regular price $53.99 Sale
Having been part of Florida's History since 1927, Palmalito is a company with a commitment to quality, from the finest ingredients to the thickest, creamiest texture.
Our headquarters are based in Palmetto, Florida, and we bring the freshest flavors from our pure fruit. We manufacture our guava jelly right here in Florida, so it's the purest and most natural flavor you will find.
Palmalito guava jelly is a favorite to tourists and Florida residents alike. That's because Palmalito's guava jelly flavor and texture cannot be replicated.
Enjoy Palmalito's guava jelly on toast or add it to your favorite desserts. The flavor of Palmalito's guava jelly will transport you back to your favorite Florida memories.